See Our Vendors • Become a Vendor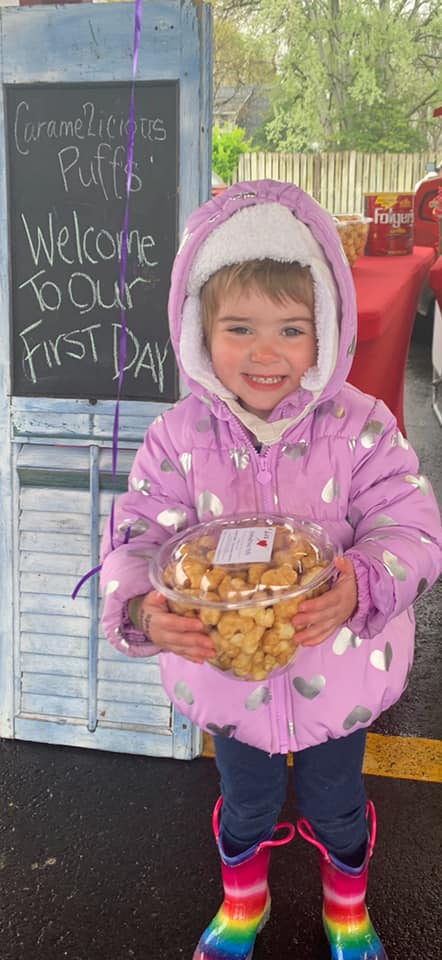 With so many vendors, and so many great products, you never know who or what will be at the market. Visit us whenever you can to see exactly what great products our passionate vendors are able to share with our community each week!
We accept Credit/Debit/SNAP/EBT
Our market is a producer-only market, which means everything in our market was either grown or produced by the vendor. Shopping at the Lebanon Farmers' Market gives you the opportunity to meet your farmer or your baker face-to-face. Take advantage of this opportunity to ask questions about exactly how your food was produced, and what makes it superior to just about everything else available.
It takes a special kind of person to be a vendor at the Lebanon Missouri Farmers' Market. Dedication, hard work, and care are all required to produce the amazing results our friends and neighbors have come to love and expect from us. We love what we do, and we love hearing how much everyone enjoys the fruits of our passion. If this sounds like you, think about becoming a vendor at the Lebanon Missouri Farmers' Market. Below are just a few of the folks that make our Farmers' Market possible, in no particular order at all.
Ozark Outlaw's Soapery
This family is working year round to provide you with a huge selection of handcrafted goat milk soaps and lotions, along with wax melts. They start from the ground up, raising and milking their own goats on their farm located at Devil's Elbow.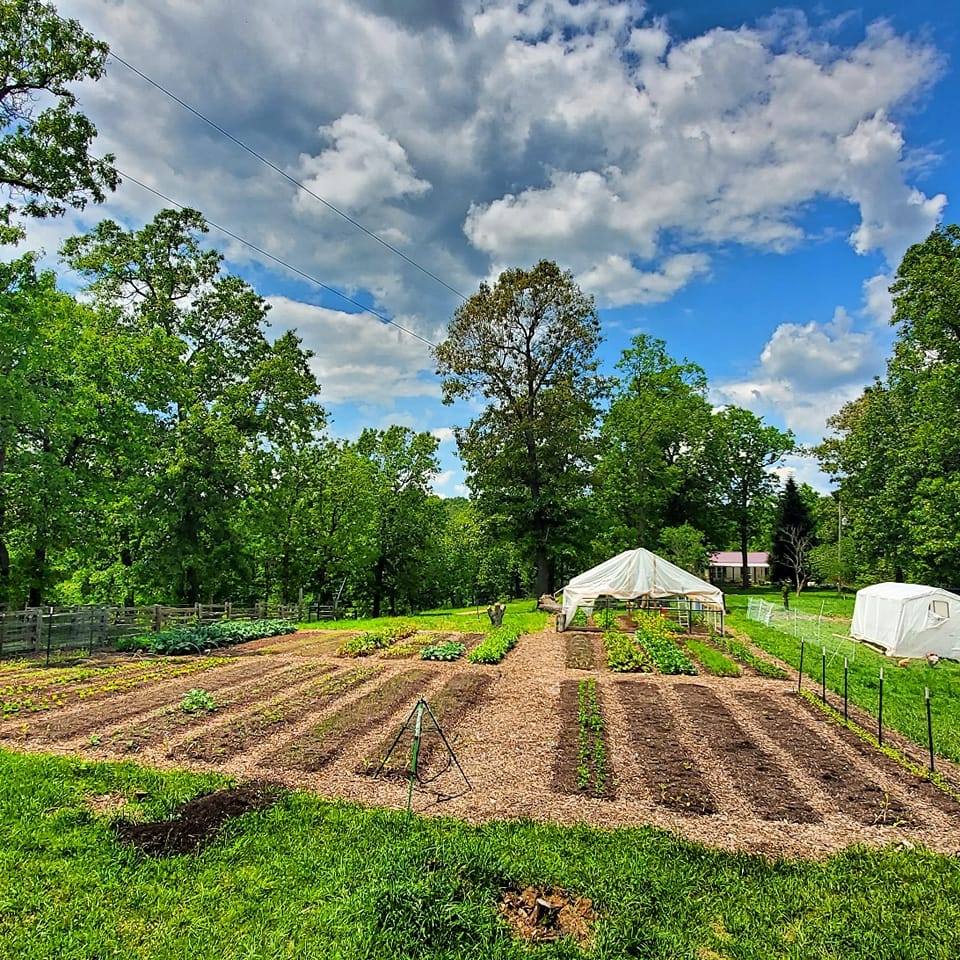 Sun and Bloom Farms
Located in Lebanon, their primary focus is striving to feed the community with nutrient dense produce and nourishing herbs. They love working with plants for health and wellness and are excited to share their enthusiasm with others.  They have transitioned from ten years of urban farming to now growing on more acreage.  They practice permaculture and regenerative farming practices in their approaches to soil health, building biodiversity, rehabilitating the ecosystem, and growing food.  They will have leafy and Asian greens, cool and warm season crops, honey as the bees make it, eggs, herbs for growing and cooking, prepared herbal products, and cut flowers.  They are farmers, but also educators, as they offer programming and training on their farm and online in permaculture design, beekeeping, herbalism, urban farming, and homesteading.  They are committed to empowering our community with the skills and knowledge to bring more sustainability to their own lives.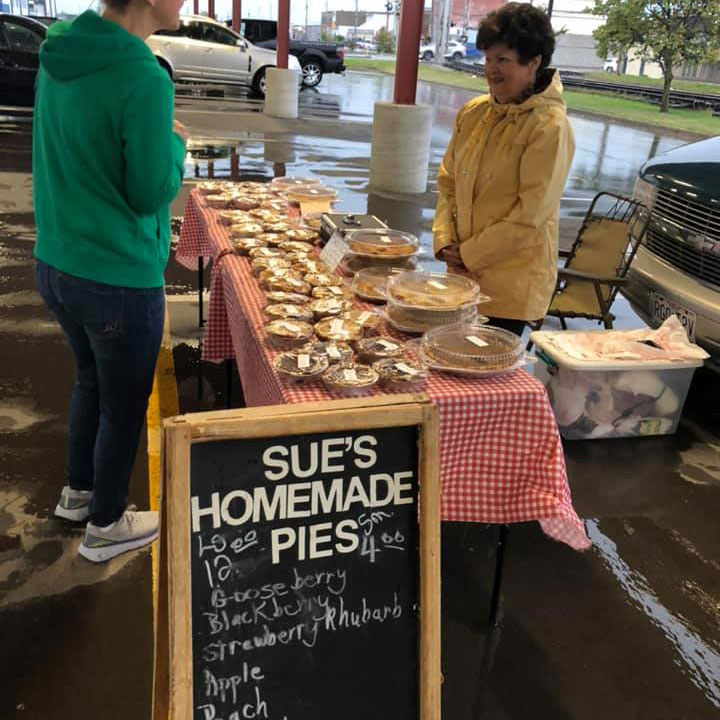 Sue's Homemade Pies
Sue works hard to bring a large number of pies to market on Saturdays. She bakes both large and small pies. The varieties available include gooseberry, blackberry, strawberry rhubarb, Apple, Peach, Cherry, Raisin and Pecan. Get there early before she sells out.
Happy Belly Deli
Our trailer will have SMASH BURGERS, hotdogs, specialty soups and sandwiches among other surprises and specials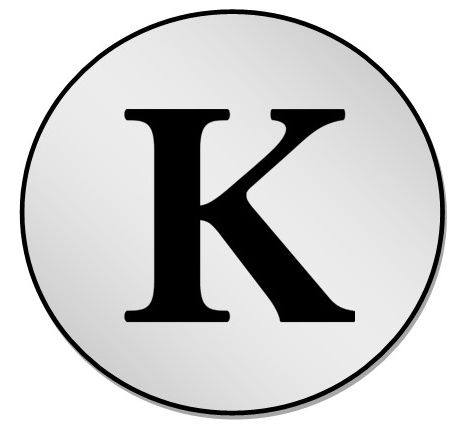 Kinney Farms
Kinney Farms is operated by the Kinney family in Macks Creek. They offer locally grown antibiotic and hormone free and non GMO beef. The entire family works together to carry on the successful farming legacy that's been in the Kinney family for years. The cattle graze on the hills and valleys of the three family farms that total 1100+ acres. The Kinneys take great loving care to make sure their cattle are happy and healthy.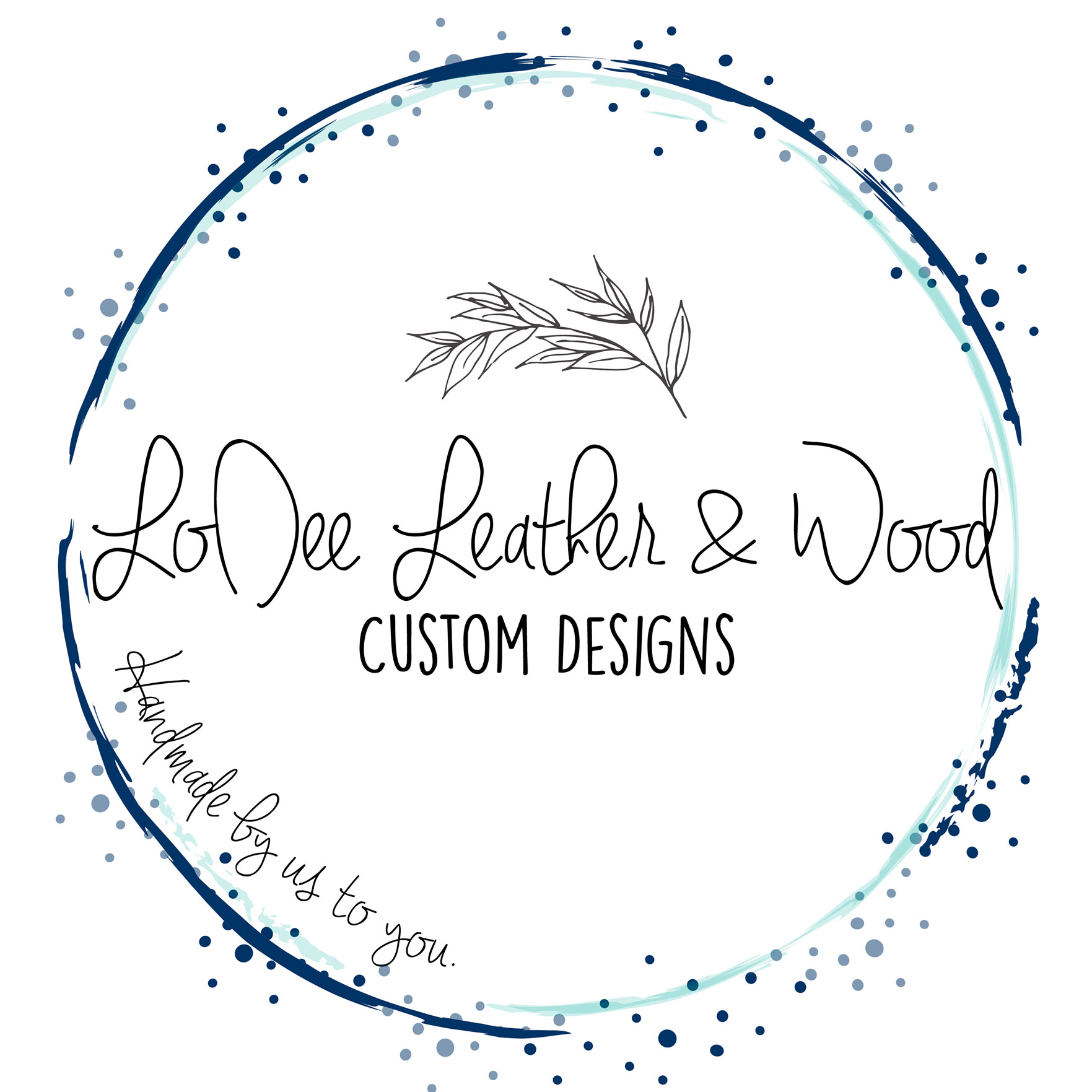 ​BLT Creations
BLT Creations has a wide variety of hand sewn items, including homemade purses, wallets, roll up organizers, bowl cozies, oven mitts, other kitchen items and cell phone stands.
Rusty Tractor Farms
Rusty Tractor Farms grows vegetables and veggie plants, as well as creating a number of wonderful, hand-made crafts. She makes soy wax candles, handmade cards, earrings and so much more. She loves to make different stuff, so stop in and see what she has.
Caramelicious Puffs
The Puffs Lady will quickly have you addicted to her incredibly delicious Caramelicious Puffs. Made from puffed corn and her homemade caramel, they will practically melt in your mouth. You will find yourself returning week after week to get more, and sending your friends, too. She also has a selection of handmade wreaths, wood crafts and other handmade home decor items.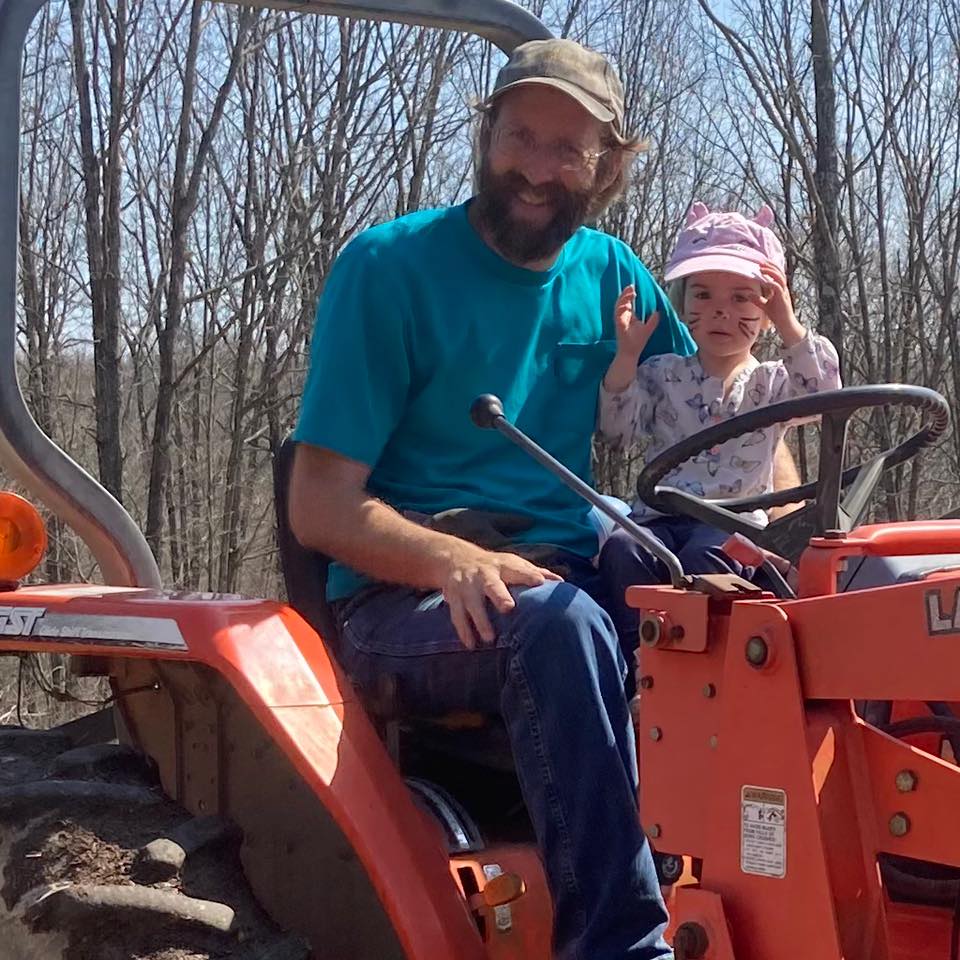 Corn Creek Greenhouses
The folks at Corn Creek Greenhouses work year round to provide you with a wide variety of products. Their selection of succulents and cactus is outstanding, with over 100 rare and popular cultivars. They have tons of produce in season, including but not limited to garlic, onions, yellow squash, zucchini, spaghetti squash, green beans, cucumbers (traditional and burpless longs, cabbage, mint (apple, pepper, spear), tomatoes, broccoli, cauliflower and potatoes.
Harvest Hills
The folks at Harvest Hills are working hard to provide you with frozen rabbit, duck and chicken, chicken and duck eggs, produce, delicious baked goods and jams. At this time, they are only vending at the Wednesday market.
Kate's Jams & Jellies
You probably gathered by the name that Kate concocts delicious jams and jellies. But don't let the name fool you, Kate's Jams & Jellies also bakes mouth-watering fresh baked breads like Amish White, Whole Wheat Oat, Cinnamon Swirl, Cinnamon Raisin, as well as tender dinner rolls, satisfying cinnamon rolls, and morning glory muffins sure to brighten your day. You want more? They've got more! Sometimes she will have produce, and most years she has raw local honey.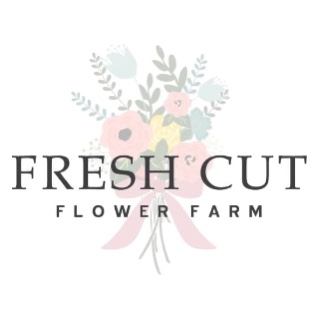 Fresh Cut Flower Farm
Carmen is working hard to grow a huge array of flowers at her Eldridge farm. She brings a fantastic array of beautiful bouquets to the market.  Many customers have remarked that the flowers are just as beautiful a week later.